5th-9th February – Darjeeling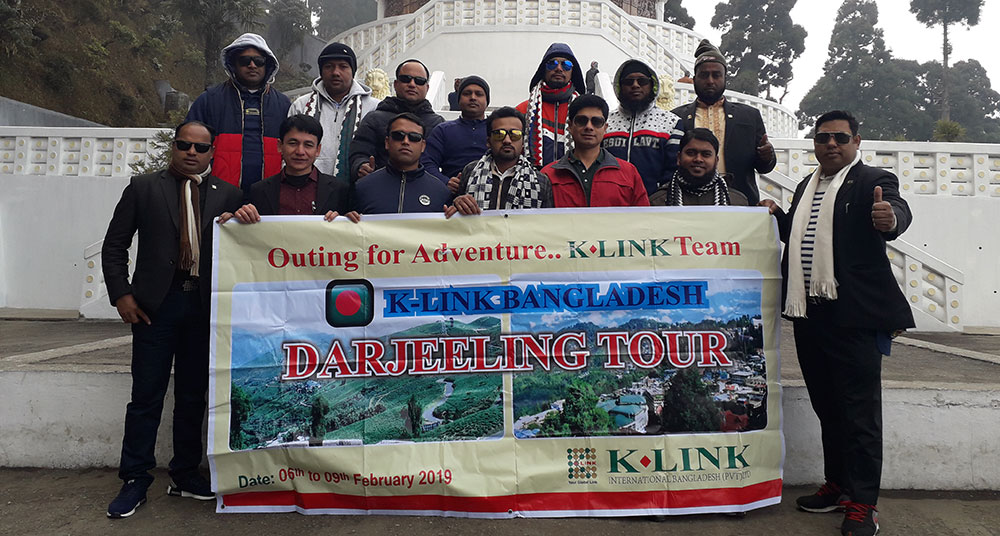 K-LINK Bangladesh arranged a 5 days 4 nights incentive trip to Darjeeling for our 15 achievers. It is crucial that K-LINK International values and recognizes the effort of the employees. The main goal of the trip is to show K-LINK's appreciation and gratitude towards the achievers' hard work.
The Darjeeling tour started on the 5th of February 2019 at 7pm from K-LINK International Bangladesh (Pvt.) Ltd, Dhaka. They visited many wonderful places such as the Japanese Temple, Rock Garden, Kanchan Janga. They made a stop at Siliguri and visited The Mirik Lake. The trip officially ended on the 9th of February.
It was truly a fun-filled trip for the achievers to loosen themselves. Moreover, this mini getaway is great for them to recuperate their minds from all the hard work and effort. K-LINK International would like to thank all of them for their endeavors and we hope they enjoyed themselves at Darjeeling!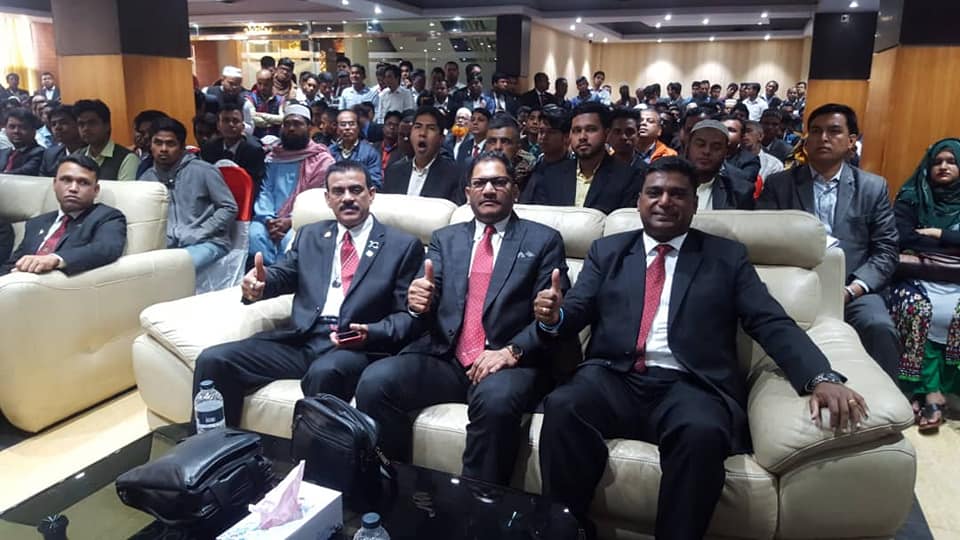 Dhaka, Bangladesh (21st January 2019) – K-LINK International Bangladesh Pvt. Ltd had organized the annual Grand Leadership Seminar at Intraco Convention Center. The primary goal of the event was to encourage and instigate the distributors to enhance their commitment and dedication to achieve their success with K-LINK International.

On that eventful day, Dato' Goonahlam Subramiam, General Director had commenced the program with an inaugural speech at 10 am in the morning. With a stupendous turnout of 700 K-LINK distributors from Bangladesh, Dato' Goonahlam Subramiam introduced the 2019 Mission and Vision of K-LINK Bangladesh profoundly and had given thorough guidance and advocations to accomplish the targeted vision for 2019.

The event was conducted by SCA Sam Munnusamy and CM Michael from Malaysia. Both gave pragmatic information and strategies to the fellow distributors. It was a successful training program with the presence of all Bangladeshi CA, CM and DM.
K-LINK Bangladesh 3rd Anniversary Celebration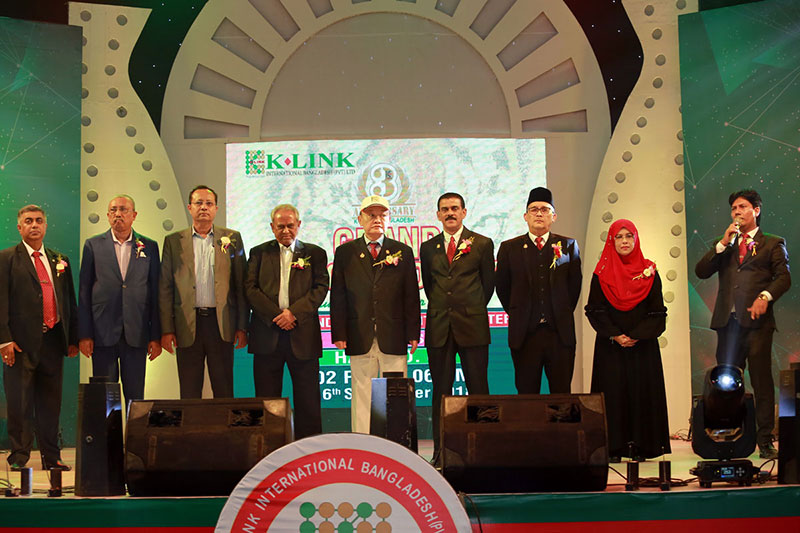 On 16th September 2018, K-LINK Bangladesh had their 3rd Anniversary celebration at International Convention City Bashundhara (ICCB), Dhaka. More than 3,000 members from all over Bangladesh attended the event. K-LINK International Group Managing Director Dato Dr. Darren Goh attended the program as chief guest. Mr. Moazzem Hossain, President BMCCI (Bangladesh, Malaysia Chamber of Commerce and Industry) attended the program as Guest of Honor along with many other Frontline business owners in Bangladesh.
Top distributors from Bangladesh were recognized and given Pin and certificates for their achievements. Overall, it was a successful event that indicates the bright future of K-LINK business in Bangladesh.
Wisma K-LINK
45, Jalan Kuchai Maju 2,
Off Jalan Kuchai Lama,
58200 Kuala Lumpur, Malaysia.