Introduction & Demonstration of K-Bio Booster Plus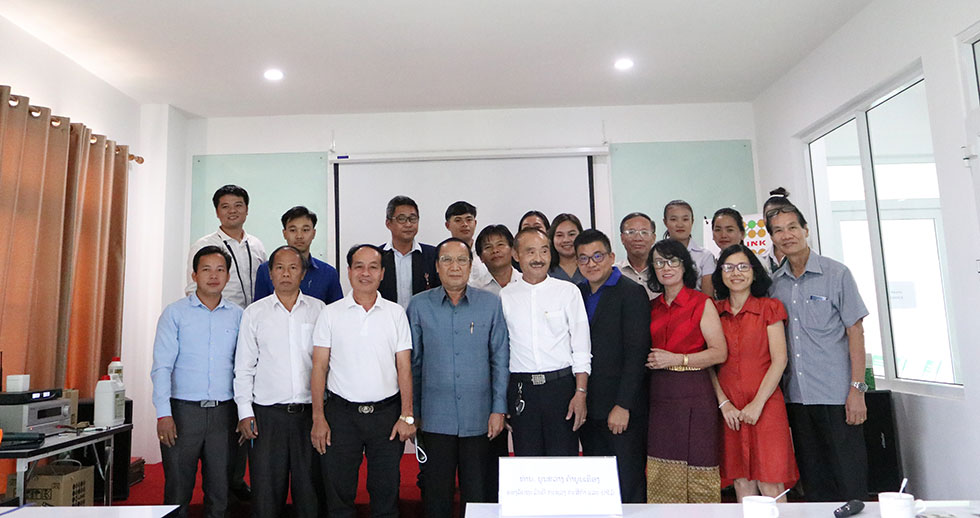 1 August 2019 – Laos – K-LINK Laos conducted K-Bio Booster Plus introduction and sharing session in K-LINK Laos Office. K-Bio Booster Plus biological-based formula able to nourish and rejuvenate our plants and crops with the energy imparted from a variety of beneficial microorganisms. The objective of introducing K-Bio Booster Plus in Laos to prosper Laos Agriculture and assist farmers to achieve the goal as well. The introduction of K-Bio Booster Plus shared by Mr Eddy Phang, Consultant and Mr Ezy Yap, supplier. The event was attended by Deputy Minister of Ministry of Agriculture and Forestry, Professor and students of Faculty of agriculture, Vietnam Commercial counselor, and distributors of K-LINK. The sharing and introduction of K-Bio Booster Plus included methods to use the product. Every person that attended the 2 hour introduction session gained beneficial information on K-Bio Booster Plus and give a great feedback on the product and the overall event with hope that K-Bio Booster Plus be able to make great achievement for Laos's agriculture and the farmers.
K-LINK Laos celebrates 2nd Anniversary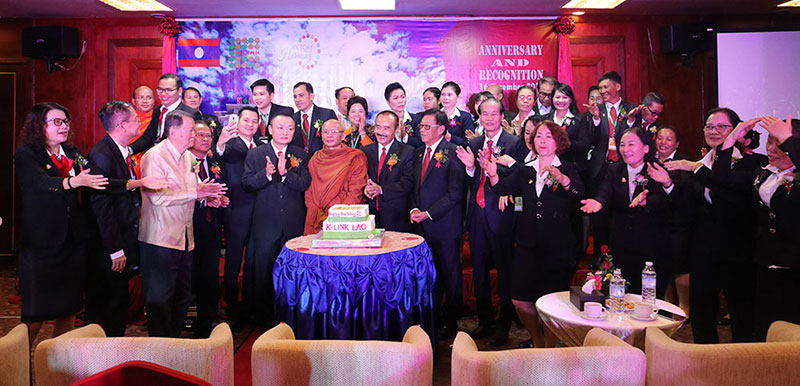 K-LINK Laos celebrated its 2nd Anniversary and recognition on December 16 2018. The glorious event was held the grand ballroom of the Vientiane Plaza Hotel. It was not only a celebration of success for K-LINK Laos but also a in recognition night for achieving. All achievers received their pins, certificates, and flowers accordingly to each ranking. It was an evening filled of encouragement by rewarding all achievers for their hard work throughout these 2 years.
More than 220 people participated in the event, including guests from overseas, such as Malaysia, Vietnam, and Thailand. Moreover, K-LINK's Group Managing Director, Dato' Dr Darren Goh and K-LINK's Group Executive Director, Dato' Lawrence Yap also attended the event to support Lao's distributor's enthusiasm. The event enhanced distributor's trust and motivated them to continue a lifelong career with K-LINK.
K-LINK Laos Chlorophyll Day - Green for Healthy Life​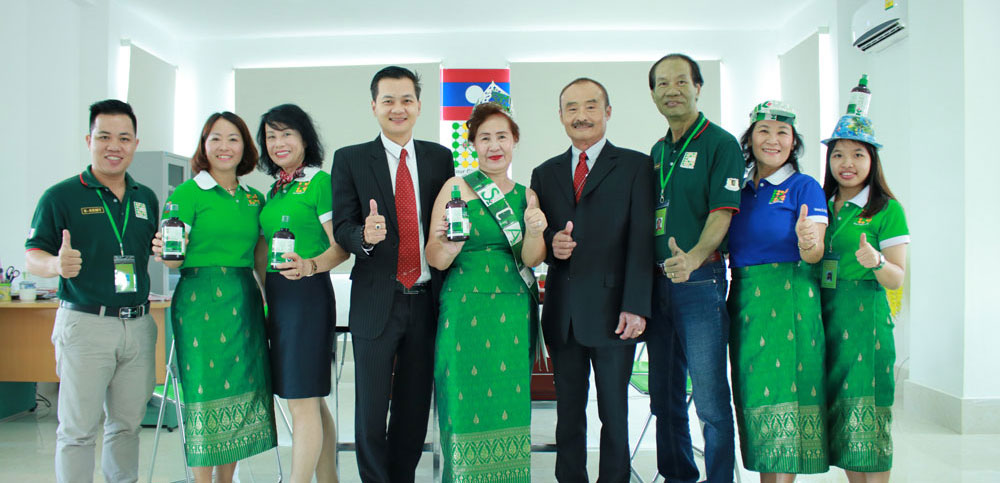 K-LINK Laos held a Chlorophyll Day – Green for Healthy Life on September 15 2018. The purpose of the event was to promote K-liquid Chlorophyll, and to gather all K-LINK members as a family. The dress code for the event was to wear all green as the color of K-Liquid Chlorophyll. Mr. Krittapad was the speaker of that day to share about the benefits of K-Liquid Chlorophyll. A Q&A session was also available for members to resolve any questions regarding this product. Other than that, one of the activities was to create wearable items using K-Liquid Chlorophyll material for a fashion show. Participants made clothing, hats, and etc. using K-Liquid Chlorophyll boxes. It was an amusing activity for the participants. It was a productive event to promote our product and also encourage team building.
Wisma K-LINK
45, Jalan Kuchai Maju 2,
Off Jalan Kuchai Lama,
58200 Kuala Lumpur, Malaysia.