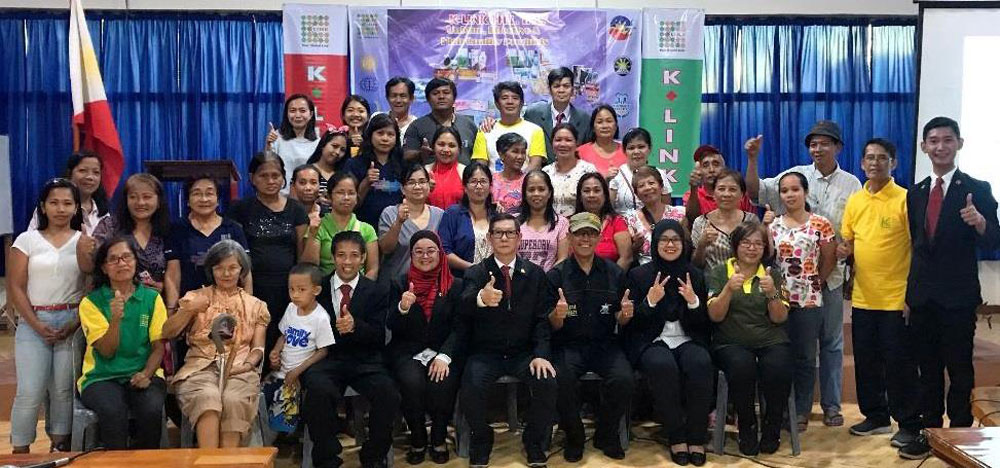 March 7 / 9 / 11, 2019 – Philippines

K-LINK International had organized The Healthy Living Seminar in the Philippines last month. The Healthy Living Seminar is an important product sharing meeting and it was held in three different places in Casa Rafael, General Santos City/Dotties Place Hotel & Restaurant, Butuan City / All Christians Pavilion and Retreat Center, Poblacion, Santol La Union. Group Executive Director, Dato' Lawrence Yap gave an impressive opening speech sharing the future goals and direction of K-LINK International. K-Link Philippines' General Manager, Mr. Andrew Khoo was also present during all three consecutive events.

Diabetes, Hypertension, U.T.I., and Arthritis are the highest chronic diseases in the Philippines. Awareness of these illnesses were made during the seminar as the Philippines' populations have been adopting unhealthy lifestyle for many years. Causes, symptoms, consequences, risk factors, and prevention of each of the diseases have been discussed by K-Link International's Nutritionist, Ms. Nurul Akmar Ruslan. She then further discussed the benefits of our K-LINK International's products and how our trusty products can overcome and prevent these chronic diseases.

Motivational sharing by Crown Ambassador Fuziah Jamaludin had inspired the attendees to achieve success by applying the right strategies and attitude in doing direct selling. Royal Crown Ambassador Muhammad Bin Jafaar's undying support to the Filipino members and distributors had been felt through his presence and his inspirational speech. Enriching the goodness of being healthy every day is the most precious gift that we can nurture to others.
Wisma K-LINK
45, Jalan Kuchai Maju 2,
Off Jalan Kuchai Lama,
58200 Kuala Lumpur, Malaysia.