K-Ladies Club Introduction in Singapore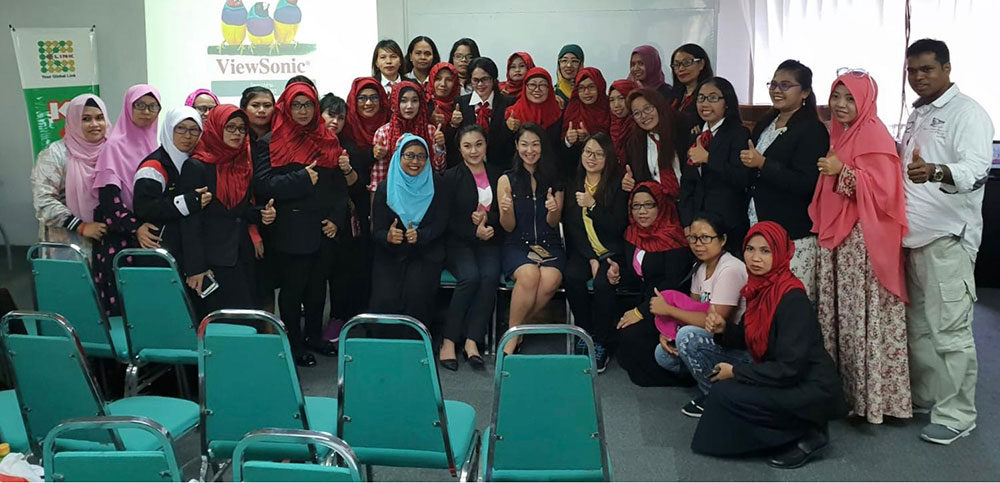 SINGAPORE (January 13 2019) – K-LINK Singapore office conducted their very first talk to introduce K-Ladies Club as a kick start of year 2019. It was a good start to a brand new year to uplift the spirit of the women's market. The event went successfully with two speakers, Ms. Fiona Ho, Senior Beauty Manager and Ms. Sulastri Juanda, Emerald Manager.
The K-Ladies Club has been leading aspired female entrepreneur since 2015. It is established for female entrepreneurs who wants to be successful and to inspire other women.K-Ladies Club provides the latest market trend and planning so that more women get to know, understand and develop interest in the beauty career. It provides a safe and encouraging business environment for all women to have an opportunity to be an entrepreneur.
To find out about how to join K-Ladies Club or view exclusive K-ladies Club's products, click here
https://www.k-link.com/why-k-ladies-club/
Wisma K-LINK
45, Jalan Kuchai Maju 2,
Off Jalan Kuchai Lama,
58200 Kuala Lumpur, Malaysia.