K-LINK 2 Days 1 Night Training Camp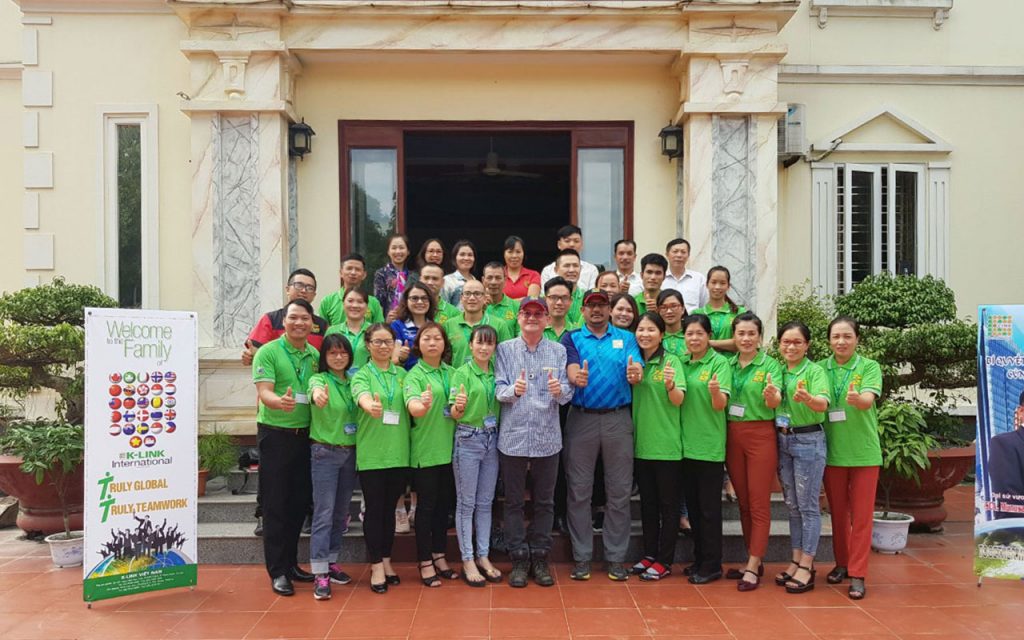 K-LINK 2 days 1 night training camp was held on the 28th to 29th of September 2018 in Hai Duong Province, Vietnam. The event was led by SCA, Sam Subramaniam as the main speaker. With the event title being "Best of the Best", all 31 participants learned about the 10 qualities of a K-LINK leader, the price you pay for being financially illiterate. Sam ended the training with a motivational topic, "dare to change" to inspire our distributors in Vietnam to achieve higher goals in the year 2019.
Wisma K-LINK
45, Jalan Kuchai Maju 2,
Off Jalan Kuchai Lama,
58200 Kuala Lumpur, Malaysia.