K-LINK Indonesia 17th Anniversary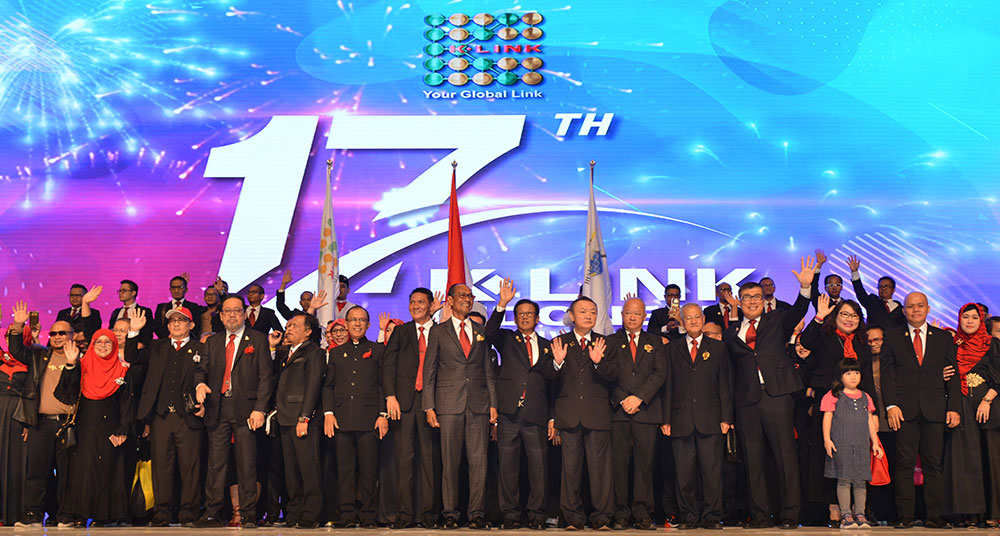 13th April, 2019 –Jakarta. K-LINK Indonesia has been around for 17 years, to celebrate the success of the company, the anniversary celebration was held in Jakarta Convention center with a total of 5000 attendees. The event started at 2.30 pm and ended at 6.30 pm. Group General Director Dato' Dr, Hj, Md, Radzi Bin Saleh gave an inspiring speech regarding the success of K-LINK Indonesia, he shared the insights of their future plans and his ultimate goal for K-LINK Indonesia. The event proceeded with the recognition of CA, SCA, RCA. Everyone enjoyed the jovial celebration. Songs were sung and the celebration ended with the board of directors, shareholders, CA,SCA and RCA singing the song titled " Untuk K-Link".

The celebration did not end there, on the 14th April, 2019, a mini concert was held in K-Link Tower. The honorable singers who performed during the mini concert were an Indonesian local band called Go'Rame and the famous singer, Amy Search. The mini concert started at 7.30pm with a short opening speech by our well respected Group General Director Dato' Dr, Hj, Md, Radzi Bin Saleh. The singers then performed and everyone had a blast that night. Delicious food and beverages were served as well.

K-LINK Indonesia started in a small office unit in a suburban area of Jakarta. Today, K-LINK Indonesia owns a tower that consists of 28 floors in South Jakarta. It is truly amazing how much the company and team has developed over the years. We would like to thank the board of directors, shareholders, the management team and distributors for the success of K-Link Indonesia today.
K-LINK – Lifting Up With Hands of Help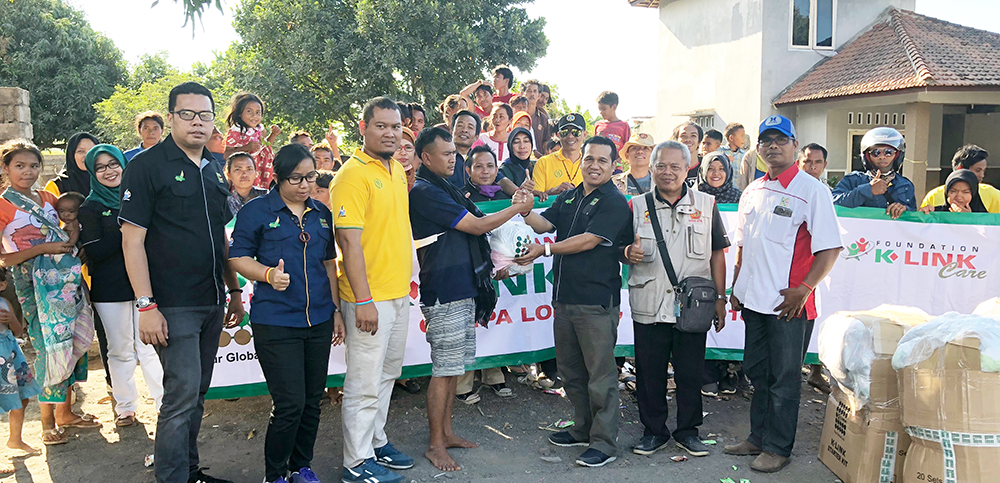 Lombok, Indonesia (20th August 2018) – The archipelago geologically tampering the active Pacific 'Ring of Fire', was once again affected by an earthquake. The disaster came along at the cost of snatching 3000 lives besides leaving few more thousands suffer injuries and heartache, last year alone.

More depressing news filled the Newsfeed just before the curtains of 2018 were drawn when thousands of people were condemned to be called homeless overnight.
In just the first few days after the quake, generous help poured in from various entities and among them was our very own K-LINK International. Aiming to support the relief efforts by large, volunteers from K-LINK International were present at the scene clearing the mess and worry that had filled the Island and the hearts of the victims.

Words alone will not express the plight of the victims, especially when it's the third occurrence in the span of six months and waking up every other day hoping their city returns to normalcy.
Wisma K-LINK
45, Jalan Kuchai Maju 2,
Off Jalan Kuchai Lama,
58200 Kuala Lumpur, Malaysia.